The stars are arriving on the Golden Carpet. The ceremony's about to start! The melty Future Awards are finally here and you can follow the whole show live on melty!
The melty Future Awards are going down TONIGHT and they are a chance to celebrate the best and the brightest stars of the year. The MFAs are about celebrating everything to do with 'Youth Culture', which is what melty is all about! Of course, the 'Y' in melty stands for 'young'! We have a great show for you guys tonight: stars, music, celebrities and awards. Cool is Everywhere, Special International Female Award and Special International Male Award - these are the categories that you should all be looking out for. They feature the likes of Cara Delevingne, Joe Sugg, Little Mix, Zoella, Cody Christian, Chloë Moretz, Caspar Lee and so many more! Why not follow the show on social media! You can watch the MFAs LIVE HERE! Follow us now for an incredible experience!
23:05 - Tonight's stars wish you all a goodnight!
22:50 - It's all over! Congratulations to the winners and well done to all the nominees!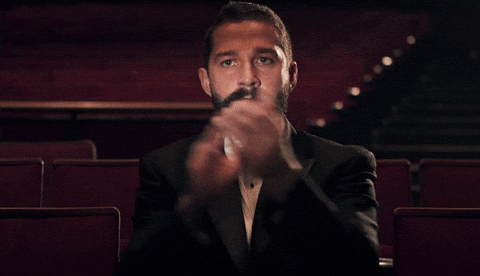 22:45 - The night's been great, but it's time to go home!
21:05 - Cody Christian is the winner of the 2016 Special International Male Award!
20:45 - Cover Garden did a nice medley of Justin Bieber's greatest hits!
21:40 - The Beliebers are the winners of the Ultimate Fanbase Award!
21:30 - Joe Sugg wins the Cool is Everywhere Award!
21:15 - Little mix wins the Special International Female Award!
21:10 - Pikachu wins the Virtual Ambassador Award!
20:55 - Two guys in their underwear invade the stage!
20:40 - 2016's melty Future Awards has begun!
20:25 - Cody's dong his best Zoolander impression!
20:20 - Cody Christian's here! Our favorite were/coyote!
20:10 - melty's mascot Tam Tam and founder Alexander Malsh are here!
20:05 - Fans are eagerly awaiting their favorite stars!
20:00 - Pikachu is here!
19:45 - The Golden Carpet has started!